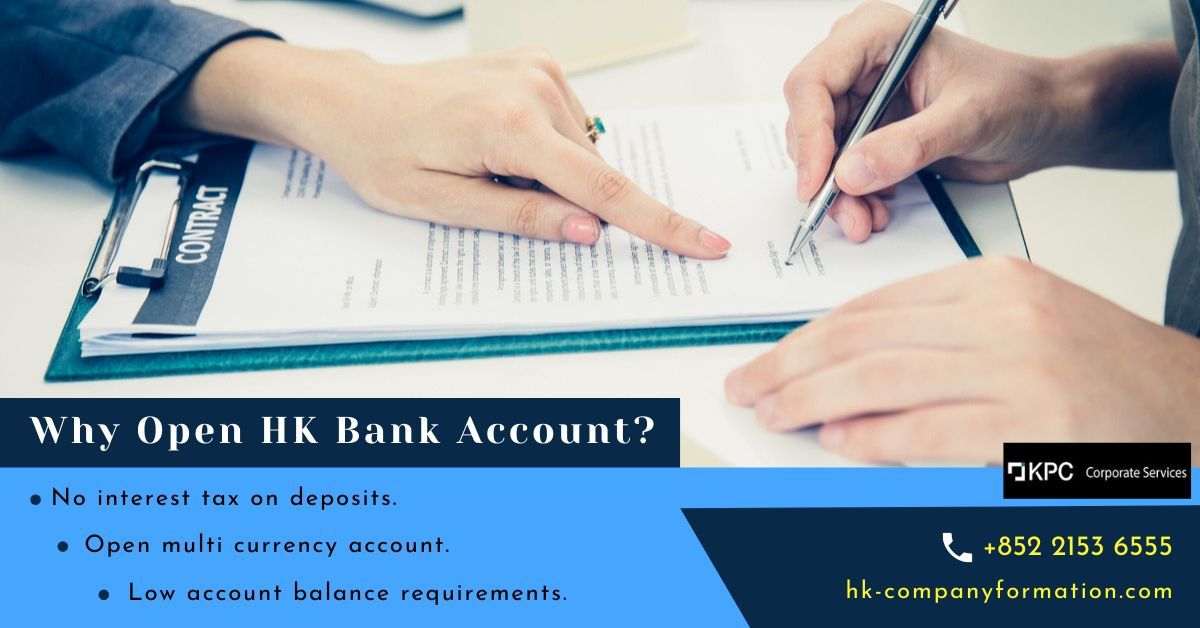 KPC provides the banking assistance service in response of the growing number of inquiries for Hong Kong bank account opening assistance in Hong Kong. We assist you to open corporate bank accounts in Hong Kong with HSBC or Hang Seng Bank.
Why choose to set up account in Hong Kong?
Hong Kong has a secured and reliable banking system, it is benefits from the city's stable legal system, simple taxation policy and transparent banking regulations. There are no barriers of access to the market by foreign businesses and no restrictions on capital flows into and out of Hong Kong.
The following are the major advantages of opening bank account in Hong Kong:
Low bank account balance requirements

No interest tax on deposits

No restriction in international capital transfer

High standard of confidentiality, etc.
We provide professional consulting services to assist you forming the most suitable types of Hong Kong Company. Our service charge is HK$ 2,000. Client who register the company with us enjoy a free Hong Kong Bank account opening services. Schedule for bank account opening now! For inquiry call: +852 2153 6555.